When I recently visited Mount Saint Michael in Cornwall, I had a bit of an art-geek moment looking at some amazing embellished 18th century maps.
This is not my photo :p (http://www.cornwalls.co.uk/photos/img2713.htm)
Mount Saint Michael is a really cool castle on top of a little island just off the south coast of England, but it's actually just a short boat trip away, and you can even walk across to it when the tide is out.
(http://www.belmont.school.nz/WebSpace/1080/)
Anyway, I couldn't help sketching some of the beautiful embellishments I found there...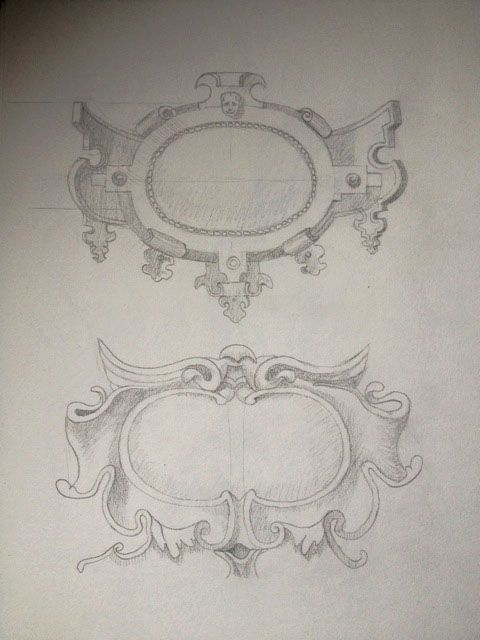 I love this shit! Why can't we decorate things like this nowadays?