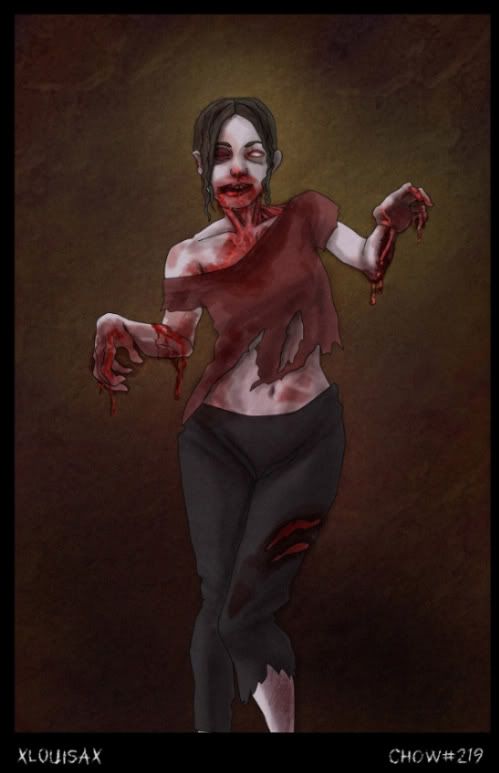 I've been busy making images using a new method, that is, vectorising my sketches, and then painting over them in Photoshop. Above is my entry for Conceptart.org's
Character of the Week
challenge, 'Zombify yourself.' It was great fun, and I got two votes, wohooo!
I now have an excuse to do CHOW every week, as it is a part of my 'External Positioning' project for school, which basically means that we position ourselves appropriately in the industry, and one way of doing that is by throwing yourself out there and taking part in competitions.
I love chow, I can't wait to start working on it for next week's brief.
All the best,
xLouisax