Here are some sketches of some of the dresses to be featured in the Dress-up Game I have been working on for my Final Major Project.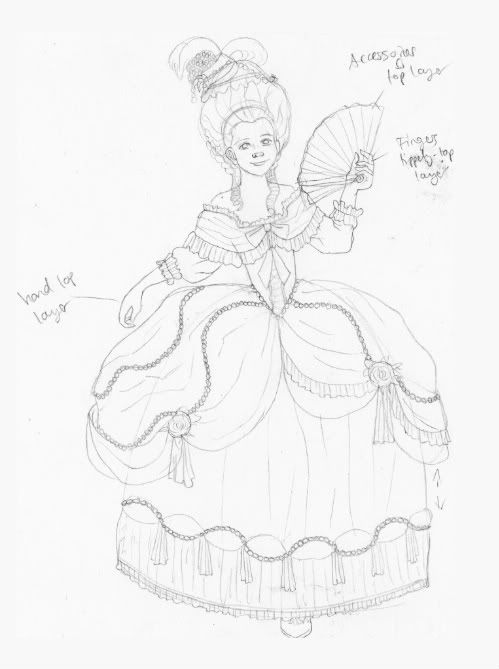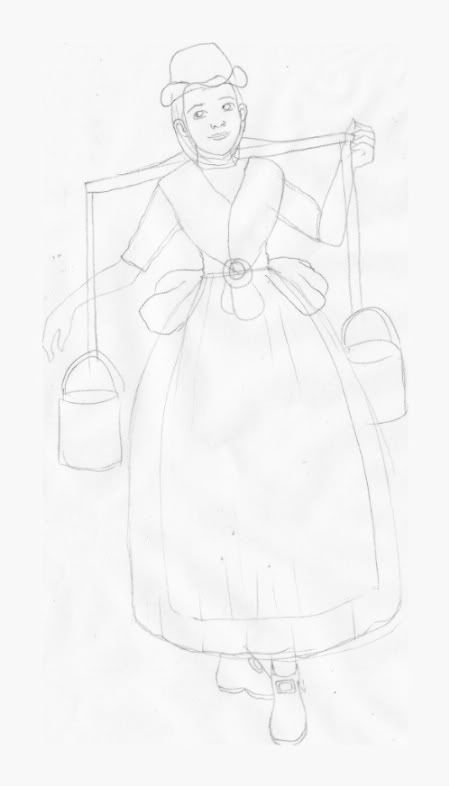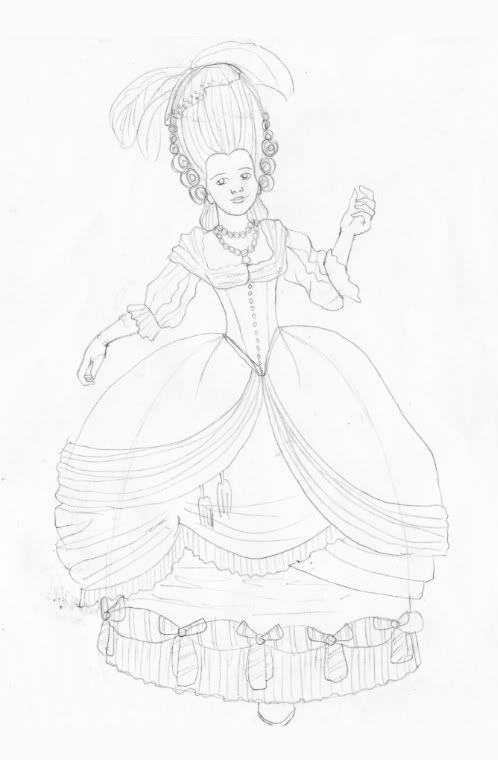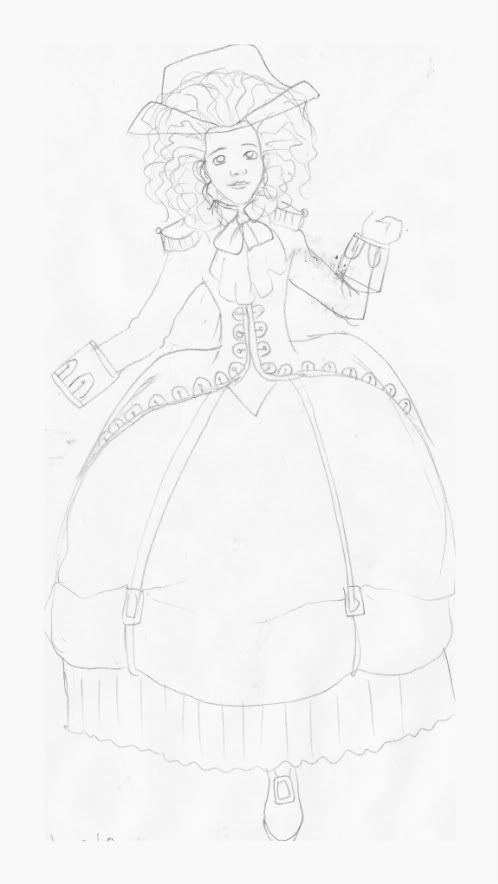 As well as this, I feel that I am getting closer and closer to designing a suitable layout for the game, which will be fun and easy to use. This was my rough mock-up today of how I think I may lay everything out :s
I had originally planned to have two characters, 18th and 19th Century, who would have wardrobes featuring upper class and lower class clothing. Since the start of the project however, feedback has encouraged me to have even more variety than this, to make the game something really original, and a sort of 'mix and match' idea.
Now, the game will feature one character/doll with one huge wardrobe featuring different periods, classes, and even non-fiction fashion.
I've been trying to get my head around how to program this so that it will be easy to use, and so far various tutorials have been helping me out, so hopefully this trend will continue.
xLouisax